Neuro Acupuncture and Ancestral Formula Chinese Herbal Medicine
Abdominal Pain (lower) in Women
Acupuncture
Aspergers Syndrome
Autism and Brain Related
Autism
Brain
Brain Injury
Brain Memory and Forgetfulness
Brain-Special Kids
The Tole's Chinese Herbal Medicine
Centre
D-Dimer
Herbal Medicine
Herbs
Hydrocephalus
Hyperactive Behaviour Special Kids
Impotence
Knee Injuries
KL
Malaysia
Menopause (Man) - Androgen Deficiency and PADAM
Menopause (Women)
Menstruation (Heavy Periods/Painful)
Muscular Pain
Neck Pain
Nerves
Nerve Pain
News
Pain
Stress
Treatment
Women Beauty
Women Period Pain
-->
- Neuro Acupuncture and Herbal Medicine

- Fourth-Generation Chinese Medicine Ancestral Formula

Master

(The Fourth Generation Acupuncturist)

Founder of The Tole Acupuncture- Herbal Medical Center Sdn Bhd.(1992)

Master Neuro Acupuncturist and Chinese Physician.

Founder of The Tole Institute of Neuro Acupuncture Treatment and Herbal Medicine (1992) that now has 145 years of practice and research inherited in way of medication.
Master (The Fourth Generation) comes from a long line of family Chinese medical practitioners. For four Generations, and more than 140 years of practicing in Kuala Lumpur China Town, his family passed on to Master all the family's discipline of studies. Groomed by his father and uncle from an early age, he is considered by many to be gifted in this field.
WORLD ACUPUNCTURE
Acupuncture is one of medical treatments that originating from China since 5000 years ago. It is the oldest healing system in the world and also a technique that uses fine needles to puncture the acupuncture points on human body. The purpose of acupuncture treatment is to influence the physiological functioning of the body. Many people agree that acupuncture is the best technique to prevent and to treat diseases. Until now, acupuncture treatment technique becomes popular in the whole world.

There are about 390 acupuncture points on one's body. They are all located along 12 pathways in the body called meridians which is said a 'Qi' (vital energy) flows. The needles are placed at the specific acupuncture points which are along the meridians to cure disease or to relieve pains with no or little discomfort.

Acupuncture spread from China to Japan, Korea, Vietnam and then throughout East Asia. Portuguese missionaries were some of the first to introduce acupuncture technique to the West in the 16th century while Vietnam introducing this medical acupunctures technique to the Europe.
Acupuncture in India
As a part of Ayurveda, India has practicing acupuncture technique for about thousands of years. So, it is common if we saw Indian villagers with earrings placed at a specific point in the ear to treat diseases elsewhere in the body.

Ayurveda was an effective and highly developed system of medicine in India and acupuncture was only used to treat diseases that did not respond to Ayurveda treatment.

With the Western system of medicines promotion and the onset of British rules, the art of acupuncture was largely lost. It was practiced only by a few of village doctors who with a very basic knowledge of certain "effective points". The practices were passed down from father to son. So, it is not widely enough used in India.
Acupuncture in the Far East
Acupuncture and Chinese medicine spread beyond the borders of China, to Japan, and then to Korea over the years where it soon became the accepted form of medicine treatments. This acupuncture treatment only became popular after the arrival of Buddhism there.

In Japan, Chinese medicines remained popular until the 16th century only because it was overshadowed by influences from the West. An attempt was made to get rid of acupuncture treatment from Japan by issuing an edict prohibiting the teaching of acupuncture in 1884.

However, this incident did not stop people from practicing acupuncture. It still practiced in Japan together with Western medicine.
Acupuncture in the West
The first Western countries that show an interest in acupuncture was French. A respected Frenchman who had lived and studied in China had written the earliest European books on acupuncture which entitled "The Secrets of Chinese Medicine" and "Perfect Knowledge of the Pulse". So, acupuncture has been practiced sporadically in French over the last 200 years and is now well established.

Missionaries from Austria and Germany also had gone to China and learnt the art of acupuncture in the 17th and 18th centuries. When they returned to their countries, they started opening schools and institutes for acupuncture where some of them flourish until this day.

Fortunately, till the second half of the 20th century acupuncture did not become popular in the West. After President Nixon went to China in 1971 and the journalist accompanying him publicized the practice and the efficacy of acupuncture in various American magazines, acupuncture had received attention from the world.
Now, acupuncture gain rapid popularity and it was being practiced all over the world. Lasers and ultrasound are the modern scientific instruments that being used by acupuncturist have led to the integration of modern technology with the ancient Chinese methods. This gives us a science that is more effective and up to date.
Please feel free to contact or email us for further details at :
THE TOLE ACUPUNCTURE & HERBAL MEDICAL CENTRE SDN BHD.
Lot 2.01, 2nd Floor,
Medical Specialist Floor,
Menara KH (Menara Promet),
Jalan Sultan Ismail, 50250 Kuala Lumpur.
Malaysia
Tel No : +603-21418370 / +603-21451671
Whatsapp (only): +6012-7688284

Acupuncture Time :
Operating Hours :
Monday to Friday : 9:30 am to 7:00 pm
Tuesday : 10:00 am to 7:00 pm
Saturday : 9:00 am to 6:00 pm
Sunday : 12:00 pm to 4:00 pm
*(Malaysia Time)
| | |
| --- | --- |
| | |
| | |
| | OR |
| | |
| | |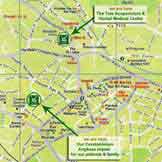 Sending of Herbs and Herbal Medicine are Available to all Countries. PROCEDURE:-
Intensive Herbal and sending of Herbal Medicine are Available to all Countries. PROCEDURE:-
1. E-mail to us with all your medical reports ,
2. Then we will advise you on the herbal preparation and or come for the intensive Neuro Acupuncture,
3. After we have your total conditions picture then you can bank in the money and then we will courier the medicine herbs to you.
It will takes about 3 to 5 working days.
Then we can guide you from here with e-mail, you have to update us on your progress.
Please use Online Transfer
Bank name : Ambank (M) Berhad .
Bank account name : The Tole Acupuncture-Herbal Medical Centre Sdn Bhd
* please email to us request for more details.

Easiest way to reach us, click below!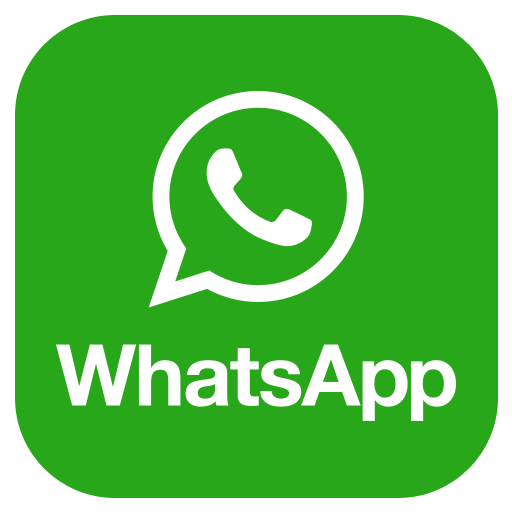 We accept the following payment options in our centre. For Online Payment, please use Direct Transfer.
The Tole's Opening Ceremony
Our New Acupuncture Centre was officially open by our Health Minister YAB Dato' Lee Kim Sai on 31st January 1993.
YAB Dato' Lee Kim Sai and Dato' Leong Hong Tole (D.S.T.M) - [World Known as MasterTole]
Share us with your friends.
They may need our assistance!

The Star Newspaper report on Our Master's Acupuncture and Herbal TCM on 5th February 2011, Saturday.


The Tole Officially Opened by our Health Minister.
- Acupuncture Centre
Enquiry

OR

Contact Us
Neuro Acupuncture and Herbal Medicine
THE TOLE
ACUPUNCTURE-HERBAL MEDICAL CENTRE SDN BHD
Lot 2.01, 2nd Floor, Medical Specialist Floor, Menara KH (Menara Promet), Jalan Sultan Ismail, 50250 Kuala Lumpur
Tel: +603-21418370
+603-21451671
Whatsapp (only): +6012-7688284
Acupuncture Time :
Operating Hours :
Mon to Fri: 9:30am to 7:00pm
* E-mail consultation with Master and Assistant.
Ask by e-mail
Enquiry

OR

Accommodation

Neuro Acupuncture and Herbal Medicine

CONDOMINIUM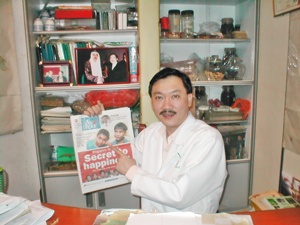 We have found a website that share a story about us. Thank you for the support !!
Easiest way to reach us, click below!